Restoration/ Sanding & Finishing
Fresh Flooring offers a restoration service (sanding & finishing ) which will reinstate your old wood floor to it's previous glory. We only use the latest machines in floor sanding technology which offers a dust free solution to the old machinery which is still used today. All work is carry out by experienced qualified operators.
1. Sanding down the area of the floor back to bear timber with the top of the range belt sander, removing all existing treatments scratches and stains working through the sanding grits to obtain a smooth level surface.
2. Sand the perimeter of the floor with an edging sander to achieve a clean finish as close to the skirting boards as possible again working through the sanding paper to obtain level surface.
3. Using what we call a finishing sander ( orbital sander ) which will achieve a very smooth polished finish floor in preparation to the finish.
4. We use a number of finishes to compliment the natural finish of your wood floor which include oil and Lacquer whether this be a natural finish or coloured.All floors are finished to the customers requirements which would be discussed prior to carrying out of works.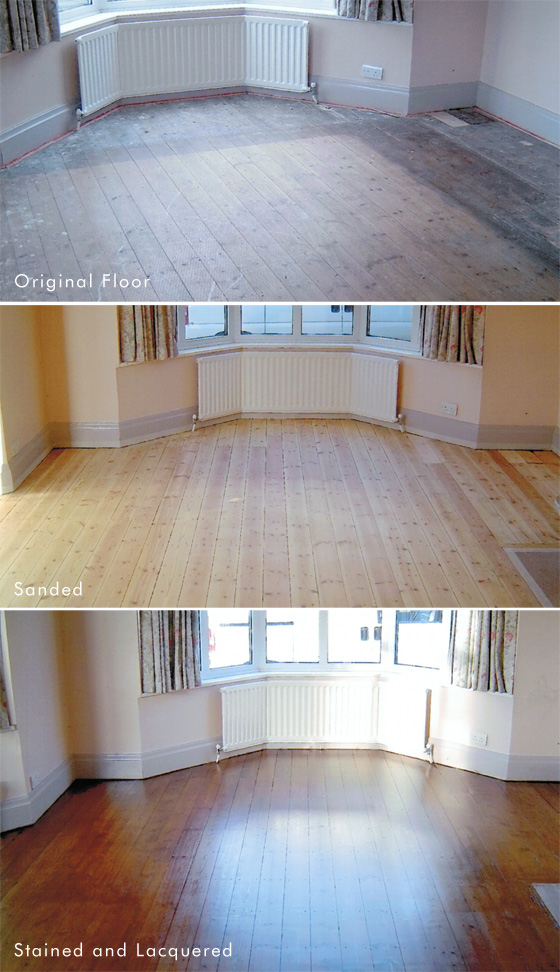 Fitting the Future – Restoring the Past